Hearing Made for Moving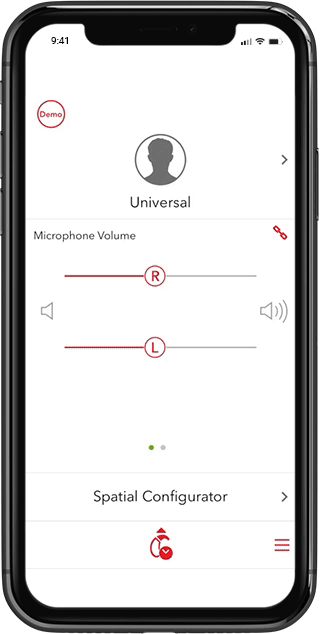 The myControl App from Signia puts complete control of your new Signia hearing aids at your fingertips. Available for iOS and Android phones, the app offers not only advanced remote control options. It also provides state-of-the-art features to make hearing as effortless as possible for you.
In this blogpost, we explain how Signia hearing aids provide the world's only motion-sensitive hearing solution. They do this by using the myControl App to connect with your smartphone's motion sensors. In this way, your hearing aids recognize when you are moving, for example if you are walking or running.
This motion detection is useful because the hearing aids can adjust their settings to deliver the most natural hearing experience. Our ears complement our eyes in alerting us to potential obstacles, like the sound of an approaching car. By ensuring that your hearing experience is as natural as possible even when you are moving, Signia's motion detection gives you extra peace of mind.
How to activate motion detection
You can activate this feature in just a few easy steps. After you have paired your hearing aids with your smartphone via Bluetooth and started the myControl App, you need to grant the app access to your phone's location information and motion & activity information. In order to get these permission requests, the location services (Settings>>Privacy>>Location services) and fitness tracking (Settings>>Privacy>>Motion&Fitness>>Fitness Tracking) must be activated on your smartphone.
As soon as you grant access, the Bluetooth connection between your hearing aids and your smartphone optimizes your hearing in motion via the myControl App.
Learn more about the myControl App